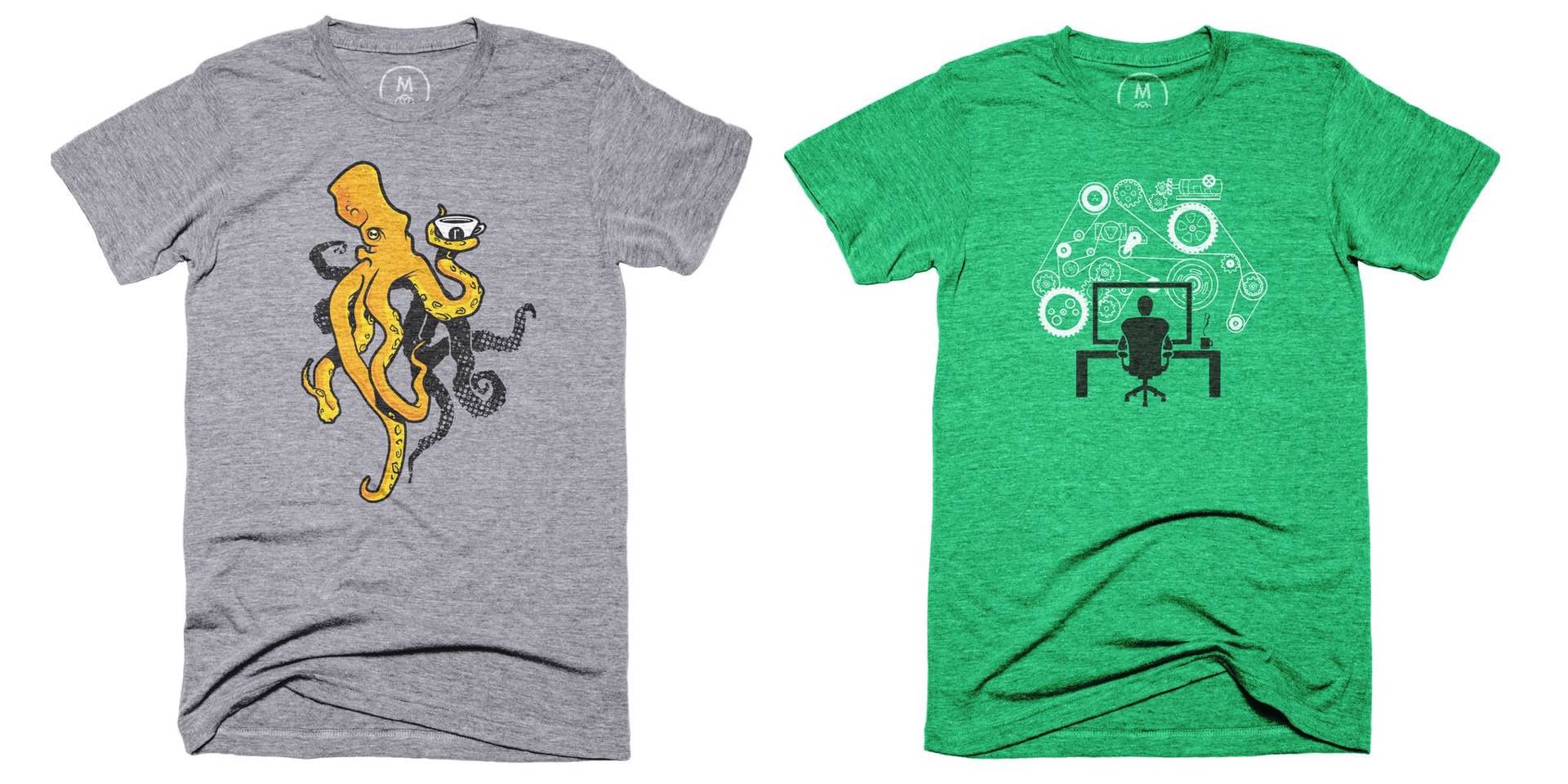 To celebrate Cotton Bureau's 5th birthday, Michael Lopp of Rands in Repose has put two of his "Rands Charity Shirt" graphic tee designs back up on their site:
"Kyle the Octopus" — This one has a cute backstory, and all proceeds for it go to the First Book nonprofit.
"The Zone" — Our editor-in-chief calls it his "favorite nerd shirt of all time." All proceeds for this one go to the ACLU.
As of this writing (June 27th, 2018), you've got 12 days left to order one of these tees.
Please follow and like us: